Polyolefin Development
Projects Led by a Team of Experts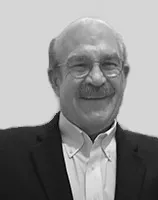 John W. Pinkerton
Founder, Chairman and
Chief Executive Officer
STAR Chemical Development LLC
GreenStar Polyolefins LLC
John Pinkerton is a visionary developer of multi billion dollar, capital intensive energy infrastructure projects, with 40 years of experience in the petrochemicals industry. He founded and initially capitalized the STAR Group of Companies including: Energy Capital Group Holdings LLC, the parent investment holding company; STAR Chemical Development LLC, the development company for multi-billion CAPEX petrochemical projects; and GreenStar Polyolefins LLC, the operating company. Mr. Pinkerton formed investment based alliances with S&B Engineers and Constructors Ltd. in Houston. He co-developed the STAR l Besso l Swiss Re Intersect  Risk  Matrix "TM" for non-recourse financing in London and obtained the insurance coverages from major investment grade insurance underwriters serving the global energy infrastructure market sector. He recruited and hired the STAR Management Team.  Prior to STAR, Mr. Pinkerton was CEO and Co-Founder of UniPure Corporation, an energy technology development company in which a Division of Mannesmann in Germany, Gordon Cain of Cain Chemical, Sterling Chemical and Vista Chemical, and Chevron Texaco, Inc. were all investors. Pinkerton started his career with the Saran Lined Pipe Company, the exclusive marketing agent for the Dow Chemical Company's plastic lined pipe division. Mr. Pinkerton has a B.S. in Marketing from Northern Arizona University in Flagstaff. He served on the Board of Directors of Storm Ventures International (SVI) in the British Virgin Islands and Barbados. SVI was a Canadian-based Oil & Gas exploration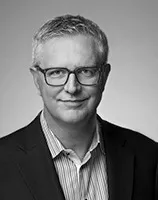 Ron J. Epperson
President and
Chief Operating Officer
STAR Chemical Development LLC
GreenStar Polyolefins LLC
Building on a successful career in technical and management roles in corporate industry, in 2008 Ron J. Epperson founded Intellectual Energy LLC, a consulting firm in the energy industry. Ron gained experience in the technology licensing business at Arthur Andersen LLP and Ernst & Young LLP after first establishing his career in the chemical industry.
During nearly 20 years at Shell in Louisiana and later in Houston, Ron worked in operations and planning, most recently as Venture Manager in the Chemicals New Business Development Group which analyzes commercialization opportunities for products and processes from R&D. He built an international technology licensing organization, establishing partnerships with SK Chemical in South Korea, Lurgi AG in Germany, and Hoescht-Celanese in the US and Mexico. Prior to that, in Shell Oil Company's Corporate Planning Group, Ron supported the President of Shell Oil in analyzing investment opportunities for the Refining, Pipeline and Chemicals businesses. Ron had progressed to Shell Oil Corporate Planning from his earlier position as Planning & Scheduling Manager at Shell Chemical headquarters where he managed supply chain strategies for the Ethylene Oxide/Ethylene Glycol Business Unit and assisted with trade arbitration, partnerships and strategic raw materials. Earlier, at Shell Chemical's Geismar, LA plant, as Economics & Scheduling Team Leader and then as Process Manager, Ron was responsible for logistics, leading the budget process, performance tracking and automation of process controls. Prior to Shell Ron began his career as Process Contact Engineer for Hydrocracking, Hydrotreating and Hydrogen Compression at the Exxon Baton Rouge Refinery.
Ron earned a B.S. in Chemical Engineering, summa cum laude, from Virginia Tech. He is a Certified Licensing Professional and a Certified Patent Valuation Analyst.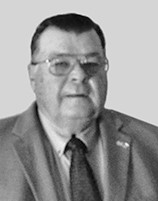 John Yoars
Olefins Consultant
STAR Chemical Development LLC
GreenStar Polyolefins LLC
John Yoars comes highly recommended to STAR by S&B Engineers and Constructors Ltd., in Houston who has worked with John for the last 20 years on various projects in the U.S. petrochemicals industry. Mr. Yoars' petrochemicals plant operating background combined with his get-the-job-done right work ethic makes a strong asset to STAR. He has 50 years of experience optimizing petrochemical product slate economics, plant management, operations and maintenance, new plant construction, and start-up and commissioning. His background is ideally suited for the STAR-USI Exclusive Condo-Cracker and Polyolefins Tolling Club Project which consists of an Ethane Cracker Plant for the manufacture of ethylene, and to convert approximately 1/3 of the ethylene to propylene, and then manufacture Polyolefins—i.e., Polypropylene and Polyethylene plastic pellets for U.S. domestic and Asia-Pacific markets. Mr. Yoars was Petrochemical Plant Manager (ethylene and styrene) for Westlake Chemical ($2.3 billion in revenues) and Project Manager/Start-up Manager on a 1.0 Billion Pounds Per Year Ethane/Propane Cracker. Integral to this Westlake Project, he was Operations Start-up Manager on two 200 Kilo Tons Per Annum Linear Low-Density Polyethylene Units. He managed a 700 Million Pounds Per Year Low-Density Polyethylene operation. Acting as Senior Vice President of Olefins with business responsibilities, he led the effort to win National Petrochemical and Refinery Association's Safety Awards. He also led the effort to combine two adjacent plant sites, optimize staffing, and institute a new Key Performance Metric process, as well as led the effort to establish olefins and co-product sales. During this time at Westlake, he created the business strategy for the olefins business and managed natural gas and NGL purchasing for Westlake, and led the effort for feedstock flexibility. Prior to Westlake, John Yoars was Site Manager Olefins Complex for the Lyondell Chemical Division of ARCO. Here he expanded two world-scale Ethylene Crackers and built a state-of-the-art butadiene extraction unit. Mr. Yoars was also Refinery Manager for Lyondell-CITGO a 250,000 barrel per day refinery in Houston, as well as Senior Vice President Operations for Texas Petrochemicals ($1.7 billion in revenues). John Yoars has a BS in Chemical Engineering from the Indiana Institute of Technology.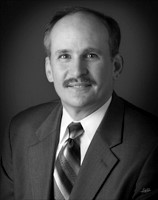 Michael R. Crace
Chief Financial Officer
STAR Chemical Development LLC
GreenStar Polyolefins LLC
Michael Crace was the senior partner with the Atlanta, GA CPA firm of Crace Galvis McGrath when it was formed in 2012 out of Moore & Cubbedge CPAs (a firm established in 1972) in Marietta, GA. In his role as the partner-in-charge of Consulting Services for both Moore & Cubbedge (where he was a partner since 1985) and in Crace Galvis McGrath, Michael was responsible for mergers and acquisitions, due diligence on company buyouts, financing for developmental and established company entities, projections and forecasts, and for business valuations. Areas of expertise were in high-end real estate development, including mixed-use projects and residential and resort developments with golf amenities, manufacturing and distribution, medical practices, quasi-governmental and private development, and services organizations, hotel and hospitality-related projects, and consulting with family-owned businesses for planning and transition of ownership. Prior to managing the Consulting Services area for both CPA firms, he was the manager of the Audit Division of Moore & Cubbedge and specialized in governmental, banking, manufacturing, and construction industry audits. Michael has a BBA in Accounting from Georgia Southern University, has served on the Executive Board of the Cobb County Chamber of Commerce for 10 years, and has been on the Georgia Society of CPAs' leadership committees for Auditing and for Consulting Services. Michael also has served on the American Institute of Certified Public Accounts and the Internal Revenue Service task force committees for the establishment of policies and procedures in specialized industries.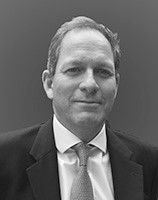 David N. Merry
Head of Besso Re, London
David has 35 years of experience as a broker in the London and international wholesale insurance markets. He started placing global business on behalf of large multinational companies and onshore energy clients including Enron, where he was personally responsible for the placement of all of their International Non-Recourse Finance Construction Project risks. David has held a number of senior positions within the industry including Head of Global broking at Heath Lambert, Chief Operating Officer of Arthur J. Gallagher (UK) Ltd, and Chairman and Chief Executive of C J Coleman & Co Ltd.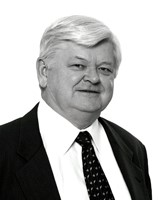 Steve A. Nordaker
Senior Vice President
Project Finance and
Capital Contracts
STAR Chemical Development LLC
GreenStar Polyolefins LLC
Steve Nordaker has been a financial consultant specializing in acquisitions, divestitures, restructurings, and corporate finance since retiring from JPMorgan Chase in 2001. At JPMorganChase Bank and JPM Securities and their predecessor entities, Mr. Nordaker served as a Managing Director in the Energy Group. He specialized in the downstream energy area and handled petrochemical, oil refining, pipeline, and mining companies for the bank. His background includes traditional banking, investment banking, acquisitions, leveraged buyouts, corporate finance, capital market products, and numerous domestic and international project financings. Prior to joining the bank in 1982, he was Manager of Projects for an engineering consulting firm and a Chemical Engineer with UOP responsible for the startup and operation of UOP licensed units at 17 petrochemical or refinery plant sites in 5 different countries. His chemical engineering work encompassed project management, process design, economic evaluation, plant inspection, and supervision of plant operations. Mr. Nordaker currently serves on the board of directors of Energy Capital Group Holdings LLC. Previously, he served on the boards of 8 other energy companies; including 3 public companies. He has a BS in Chemical Engineering from the South Dakota School of Mines and Technology and an MBA from the University of Houston.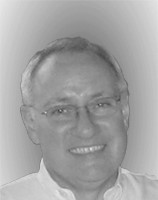 Jerry Laird
Olefins Consultant
STAR Chemical Development LLC
GreenStar Polyolefins LLC
Jerry Laird joined Sinclair Group, a U.S.-based Management Consulting organization in 2007, as EVP in Strategy and Operations Management. He has provided leadership in many technical assessments of operating assets including, most recently with U.S. Petrochemical and refining industry leaders. Mr. Laird specializes in chemicals, refining, petrochemicals, and polymers, with 30 years of experience at ExxonMobil, Koch Industries, Westlake Group, and Townsend Polymer Services. Mr. Laird has expertise in performance benchmarking, strategic planning, due diligence, and business assessments. At Townsend, he led a global petrochemical, polymer, and packaging consulting business with a focus on product and applications development, technology selection, and collaborative cost and performance benchmarking. At Koch, he served as Downstream Chemicals M&A Director for the largest North American privately held energy and chemicals company. As technology manager and commercial director for global olefin/polyolefin manufacturing of ExxonMobil, Laird led product development and market introduction of Specialty LDPE and metallocene products in the U.S. and Europe. Jerry Laird served six years as USAF Pilot in the Strategic Air Command, working with B-52 heavy bomber aircraft. Laird earned his BS in Chemical Engineering from the University of Pittsburgh and MS in Systems Engineering from the University of Southern California.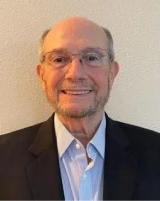 Shawnie O. Malone
Senior Vice President
Carbon Sequestration
STAR Chemical Development LLC
GreenStar Polyolefins LLC
Shawnie Malone started in the crude oil business in 1975 as a buyer of lease crude in Texas for The Permian Corporation, a division of Occidental Petroleum. He dealt with oil and gas operators throughout the state, marketing their oil and condensate as well as making arrangements to transport the oil from the lease by truck, pipeline, or barge. He also coordinated the disposal of any wastewater associated with the production. Other services provided included handling the financial arrangements for royalties to the interest owners and payment of state severance taxes. Over his sixteen-year career with Permian, he rose in position to General Marketing Manager over the Southeast region. Shawnie's role included aggregating oil purchases throughout Texas and Louisiana into large bulks and marketing to Exxon Corporation, Shell Oil, Tenneco, Gulf Oil, Marathon Oil, Amoco, and Texaco, among others. Permian, the largest US independent marketing company of crude oil, purchased 500,000 barrels per day at the wellhead in seventeen states, and Shawnie's division handled 125,000 barrels per day of this amount. In 1990, Shawnie went to work for a startup, Texon Corporation, as Vice-President of Crude Oil Marketing. Over a ten-year period, he built up his group to market over 100,000 barrels per day. He retired in 2001 and invested in Star in 2004, adding his expertise and playing an active role in its development. Shawnie Malone has a Bachelor of Science Degree in Economics from the University of Houston.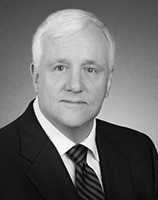 Jeff B. Anderson
Vice President
Controller
STAR Chemical Development LLC
GreenStar Polyolefins LLC
Jeff Anderson's background is the unification of detailed financial modeling and corporate project development. He is highly accomplished in new global enterprises with a diverse background with both public and private companies; comprehending P&L responsibility, capital formation, and organizational structuring. Prior to his private investment activities and independent financial consulting, he was a Business Manager, Americas for Melded Fabrics, Inc. and Division Controller, China General Plastics Corporation America. Both are subsidiaries of BTR, PLC in London, which is a $20 billion global conglomerate. Prior to that, he was a Controller for Genovation, Inc., a developer, manufacturer, and marketer of proprietary modular microprocessor software and hardware technology. Early in his career, he was employed by Deloitte & Touche LLP. His professional background includes U.S. Navy, SEAL Team 1 and the University of Arizona, BSBA, Accounting Major, Tucson, Arizona.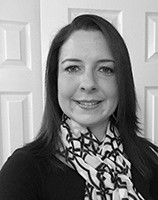 Jennifer M. Randle
Vice President
Structured Finance Coordination and Administration
STAR Chemical Development LLC
Jennifer M. Randle has over 10 years of experience in the financial industry, most recently with JPMorgan Chase Bank, N.A. She focused on affluent clientele, tailoring specific financial solutions to individuals and business owners. Jennifer strived to know each one of her customers personally and to earn their trust. She also managed her own JPMorgan Chase branch as Branch Manager and Vice President. She ensured proper staffing, and employee knowledge of financial solutions and procedures, prepared and met goals, coached employees, and provided an exceptional customer and employee experience. Prior to banking, Jennifer started her career as a Marketing Coordinator for a subprime mortgage company, Home Loan Corporation, where she learned about mortgage operations, guidelines, and marketing. Jennifer attended college at Arizona State University in Tempe, Arizona, where she received a Bachelor of Science degree in Marketing, with a minor in Communication, from the W.P. Carey School of Business. She also holds a series of financial licenses.